EXHIBITION DETAILS
When | July 13 – August 17, 2022 by appointment*
Where | Interact Gallery, 755 Prior Avenue North, Suite 002D (lower level), Saint Paul, MN 55104
Directions | Find parking and accessibility details on our Visit page.
Features | Original drawings, paintings, and puppets that investigate the Tarot as a means for cultivating perseverance, strength, and growth in times of crisis.
* Make an appointment here or call us at (651) 756-1246 to set up a time. Masks are required for Gallery visitors.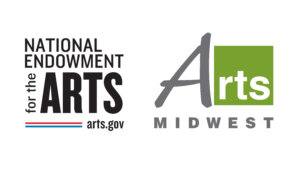 This engagement is supported by the Arts Midwest GIG Fund, a program of Arts Midwest that is funded by the National Endowment for the Arts, with additional contributions from Minnesota State Arts Board.