Interact Looks to Start Remote Classes for Artists with Disabilities
(Minneapolis, MN) – The COVID-19 pandemic has made many traditional approaches to fundraising impossible. There is a hold on special events and no more face-to-face meetings with potential donors, traditionally two of the biggest ways nonprofits raise money.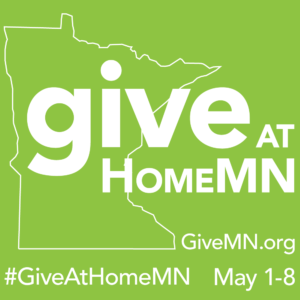 But GiveMN.org, one of the leaders in online fundraising, is spearheading an enormous opportunity for donors to give to nonprofits — and Interact is pleased to participate.
Interact's unique mission, to create art that challenges perceptions of disability, has been challenged by this pandemic. Our artists are among Minnesota's most at-risk population, so we were forced to temporarily close our St. Paul location in order to protect the health of staff, artists, and visitors.
Interact has been at the forefront of exploring new solutions, including creating the #ArtWorkingAtHome hashtag for social media to share work created by our artists while they shelter-in-place and developing remote teaching programs for artists. To this end, Interact is seeking to provide computers or tablets to each of its artists, and money raised in this fundraising effort will help with this.
This is an especially significant moment to support artists with disabilities, as 2020 is the 30th anniversary of the Americans with Disabilities Act, one of the most monumental pieces of legislation that recognized the rights of the disabled and their value to society.
But funding for this has been slow to come, with the Pioneer Press reporting that without financial support, Day Programs like Interact risk closing permanently. As we continue to pursue state funding, we have been delighted by the outpouring of support from our friends and neighbors, and GiveMn's online event will provide an easy opportunity for this support to continue.
The online event, called #GiveAtHomeMn, runs May 1-8. Hosted on GiveMn's website, givemn.org, the event makes use of the organization's already easy-to-use online donation system, but pairs it with an abundance of additional funding opportunities, including almost $70,000 in bonus grants.
Anyone who wishes to support Interact's mission will be able to do so at givemn.org/organization/Interact-Center-For-The-Visual-And-Performing-Arts.